Sign up today! Our students are SO FUN!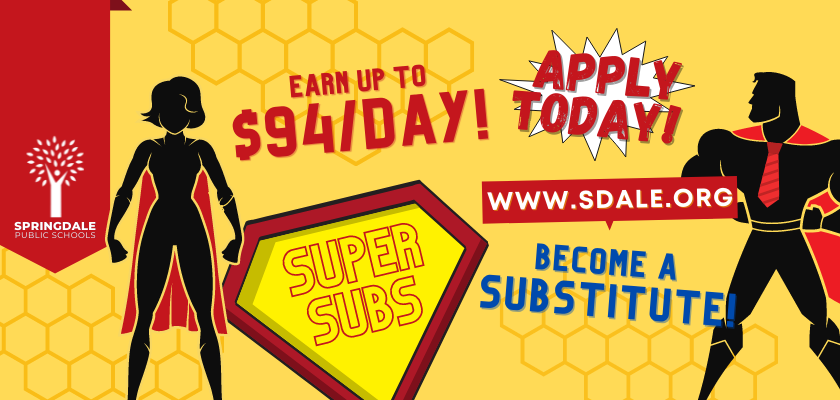 Start your day with School Breakfast!

Come downtown and have some fun this weekend! #THEChoice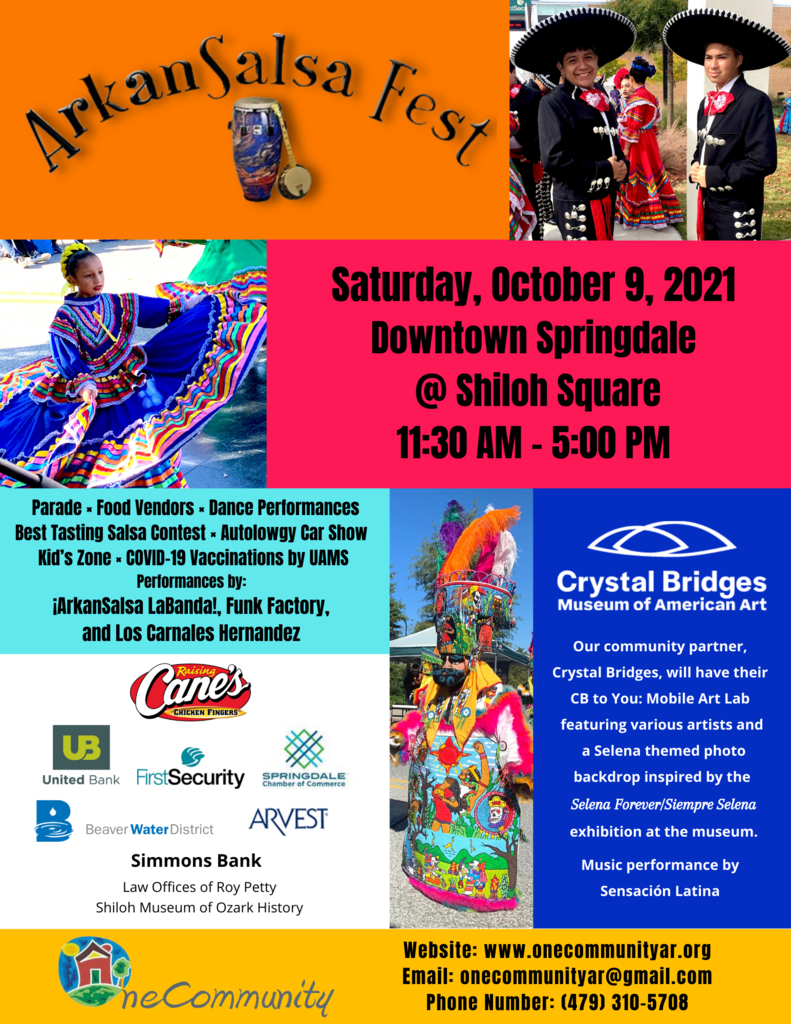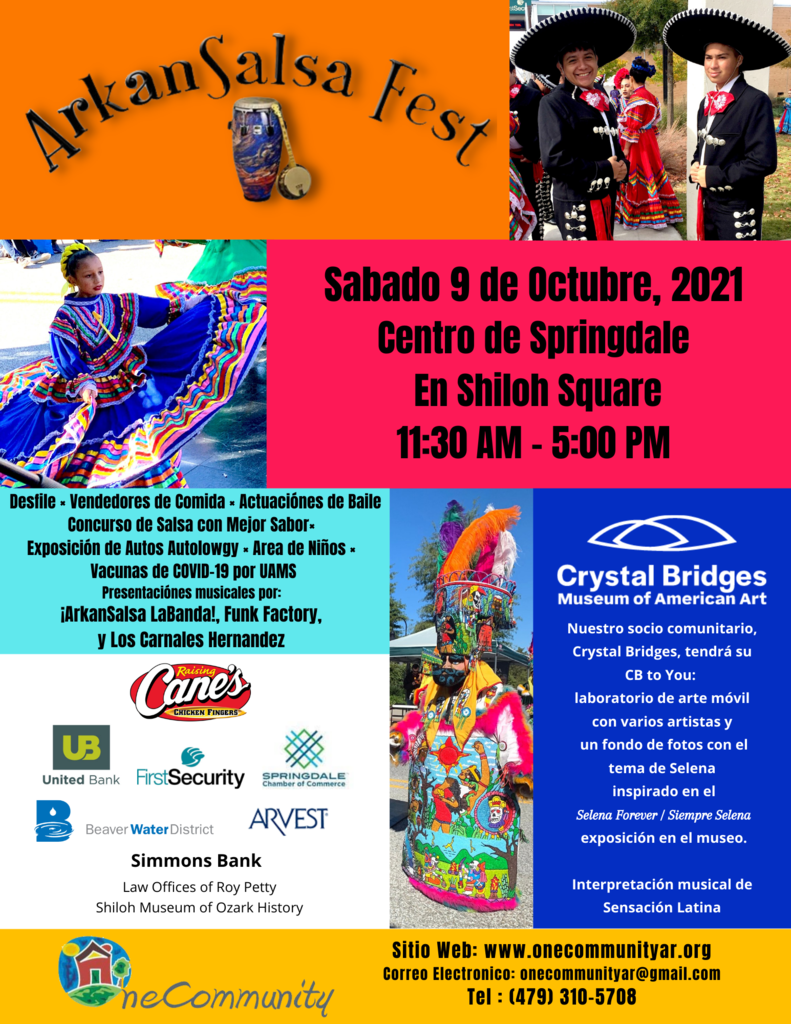 We desperately need your help! Even though all students are being allowed to eat for free again this year, we still need families to complete the free and reduced meal form. Here's why: Our district must have at least 70% of our students qualify for free and reduced meals by October 1, 2021, or we will lose up to $8 million dollars in funding next year. This $8 million dollars are the funds used to provide nurses, social workers, and school resource officers for each school. Right now, we are only at 66%. Will you please help us by completing the application today?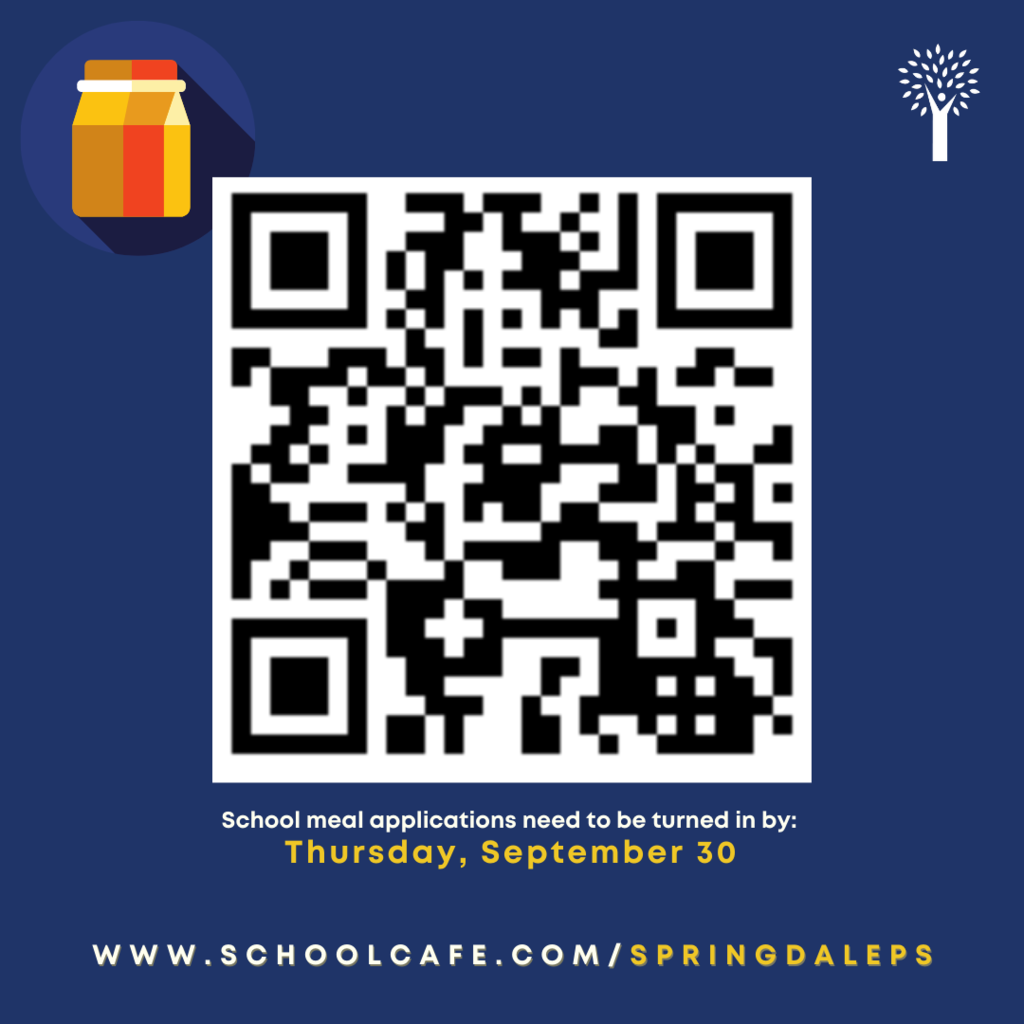 Choose your days + Choose your hours + Choose your school= AWESOME! Join us today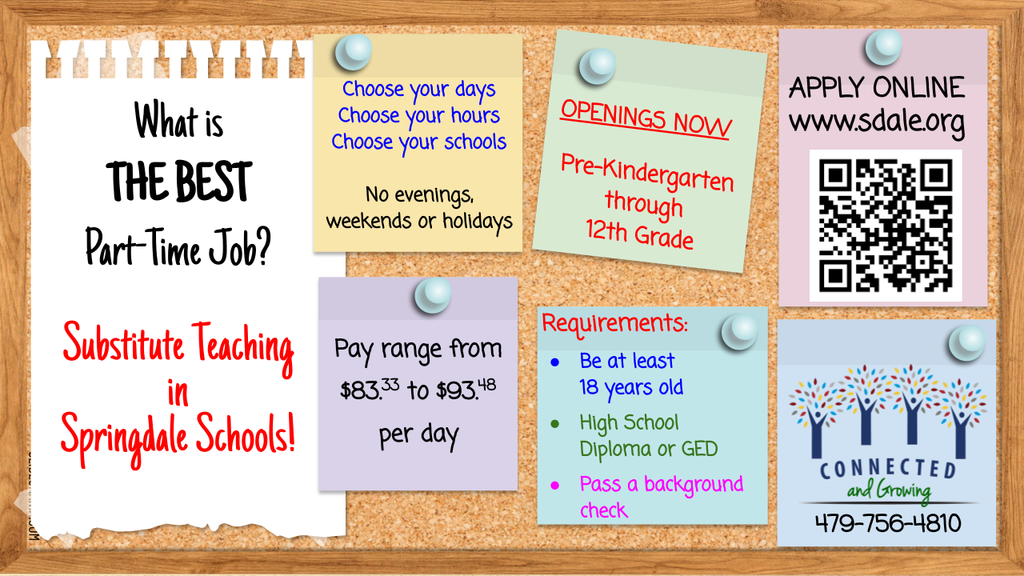 Please see this important information!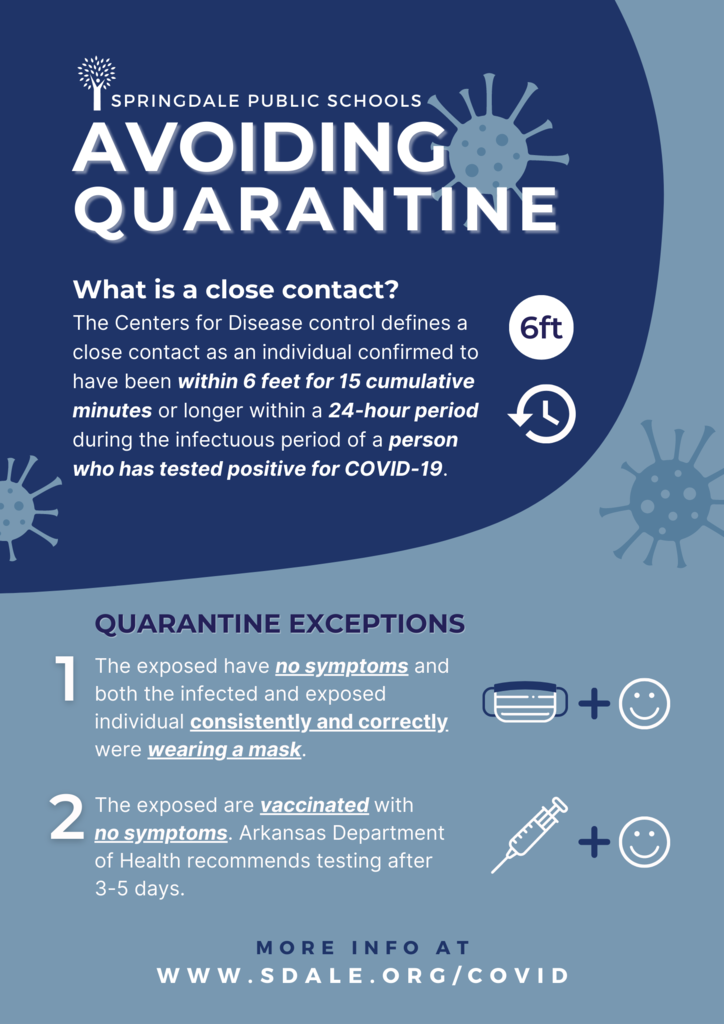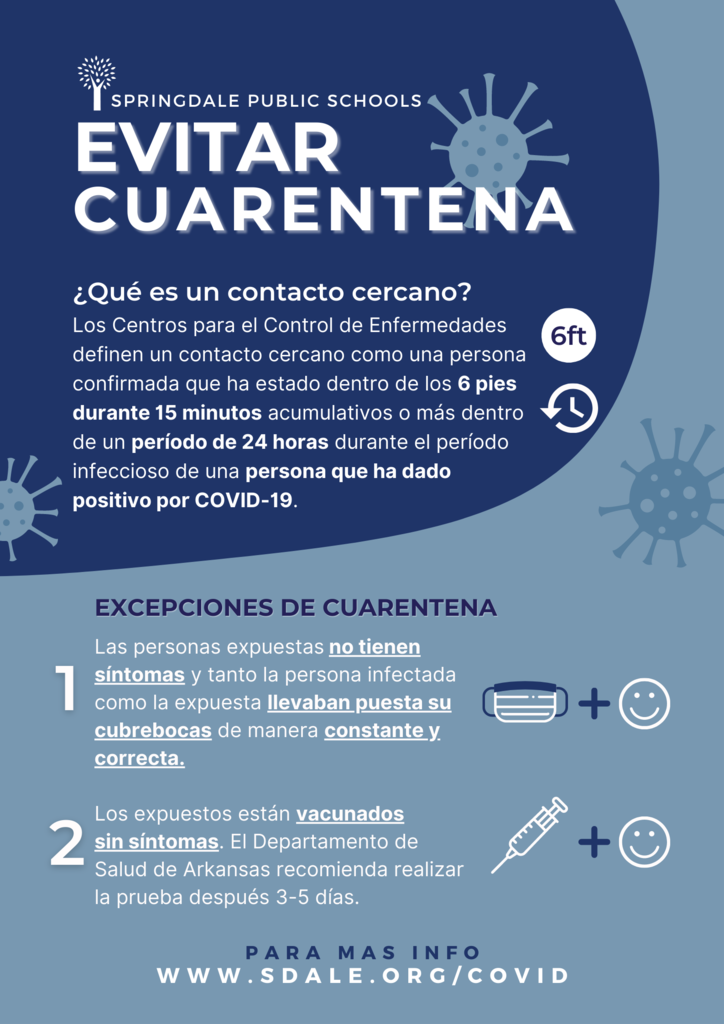 Getting to support our kids AND our teachers...what could be better?? Sign up today and join our Springdale Family! #THEChoice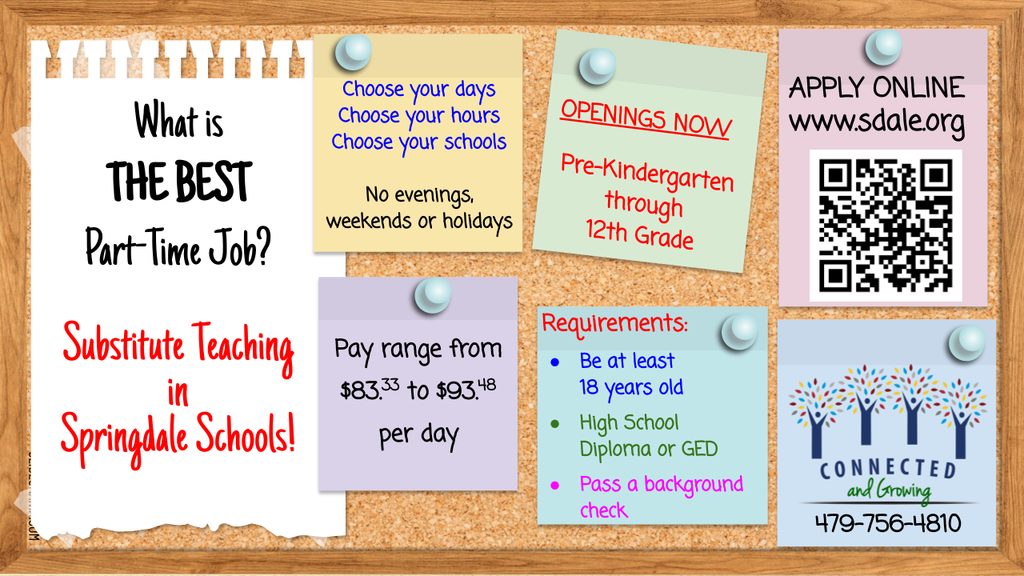 Getting to support our kids AND our teachers...what could be better?? Sign up today and join our Springdale Family! #THEChoice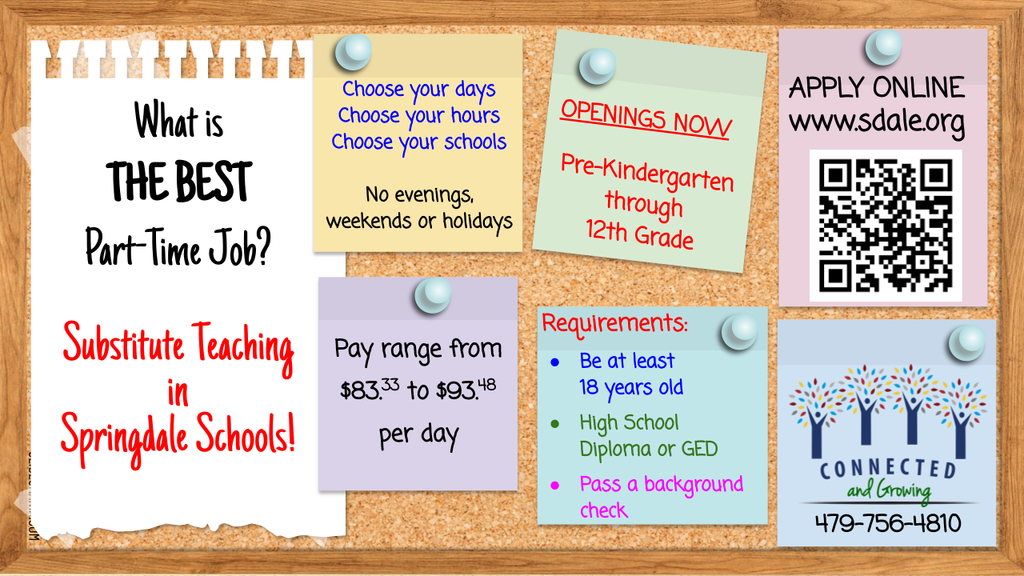 Up to $93.48 A DAY! WOW!! Come join our team #THEChoice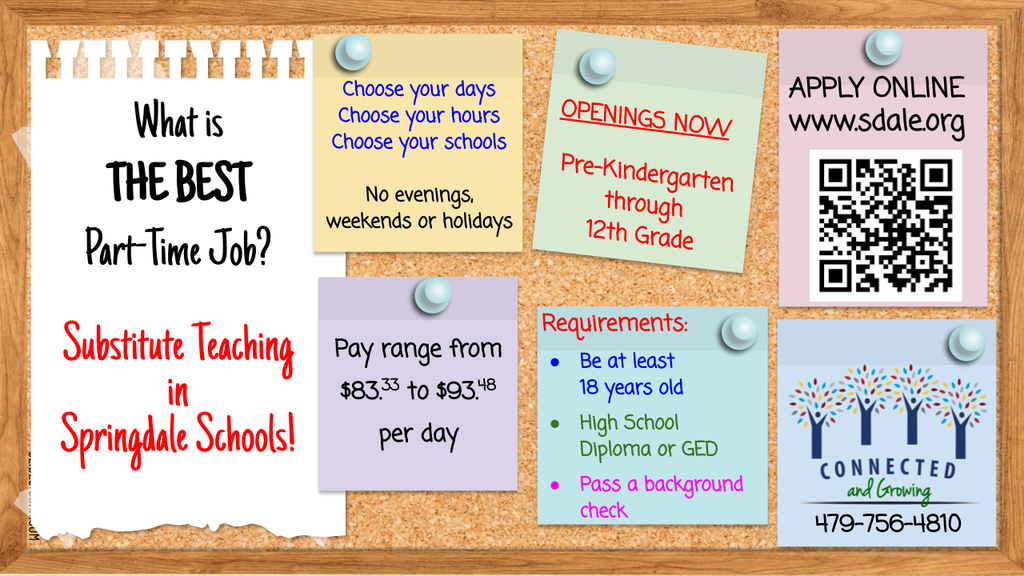 Padres - Gracias a todos por su paciencia y comprensión mientras mejoramos nuestro despido. ¡Hemos reducido nuestro tiempo de salida en más de 30 minutos!

Thanks to all of you for your patience and understanding as we improve our dismissal. We have shortened our dismissal time by over 30 minutes!

Padres de estudiantes que viajan en automóvil de segundo grado: su hijo saldrá por la parte de atrás a partir de mañana, A MENOS QUE tenga un hermano que esté en el jardín de infantes o en el primer grado. A las 3:15, todos los estudiantes saldrán al frente.

2nd Grade Car Rider Parents - Your child will dismiss at the back beginning tomorrow UNLESS they have a sibling who is in Kindergarten or 1st grade. At 3:15, all students will dismiss up front.

Padres, necesitamos su ayuda. Tenemos una gran cantidad de conductores (car-riders) y el despido dura mucho más de lo que nos gustaría y estoy seguro de que más de lo que usted quisiera. Estamos trabajando para configurar Pikmykid. Si usted es un usuario regular de automóvil, recibió instrucciones y el número de identificación de su hijo hoy. Regístrese y regístrese en Pikmykid hoy. Eso nos ayudará a acelerar las cosas. Otra forma en la que podríamos acelerar el despido es reduciendo el número de pasajeros en automóvil. Si su hijo está en nuestra zona para caminar, o si puede viajar en autobús, le animo a que considere esos modos de transporte. Todos han tenido mucha paciencia al comenzar este año. Muchas gracias por su continua paciencia y comprensión. -Señor Swope, director

Parents - we need your help. We have a very large number of car-riders, and dismissal is lasting much longer than we'd like and I'm sure longer than you'd like. We are working on getting Pikmykid set up. If you are a regular car rider, you received instructions and your child's ID# today. Please register and sign-up for Pikmykid today. That will help us speed things up. Another way we could speed up dismissal is to reduce the number of car-riders. If your child is in our walking zone, or if they are able to ride a bus, I encourage you to consider those modes of transportation. Everyone has been so patient as we get started this year. Thank you so very much for your continued patience and understanding. -Mr. Swope, Principal

¡Atención padres! ¡Regístrese para recibir notificaciones de texto de George Elementary! Haga clic en este enlace para suscribirse:
https://go.sdale.org/texts/george
Si ha hecho esto antes, debe hacerlo de nuevo. Reiniciamos el enlace cada año. ¡Gracias!


Car Rider Parents - We will be sending home new tags and instructions for Pikmykid today. It's very important to get this today and update our system with your information. All car-rider parents should do this today. Call the office if you have any questions. Padres de los estudiantes que salen en carro- Mandaremos a casa etiquetes nuevos e instrucciones para Pikmykid hoy. Es muy importante llenar las preguntas en las instrucciones para revisar nuestro sistema . Es muy importante leer las instrucciones hoy. Favor de llamar la oficina con preguntas.

Springdale Schools and Arkansas Children's Hospital are partnering together to offer 3 Vaccination clinics this week eligible for 12 and up